Facebook is the largest social media platform out there, can you guess how many active users it has? A little hint: it is more than a quarter of the world's population. It's 2 billion people! And this network keeps growing at a 5-profile-per-second rate. There are 3.7 billion internet users, so just imagine the amount of data we generate each day. Here's a brief example of the information we produce a day IN MILLIONS, and to help put you into perspective, know that about 90% of all the data in the world was created in the last two years. In 2006 there were two billion smart devices in circulation, by 2020 the projection is that there will be 200 billion out there.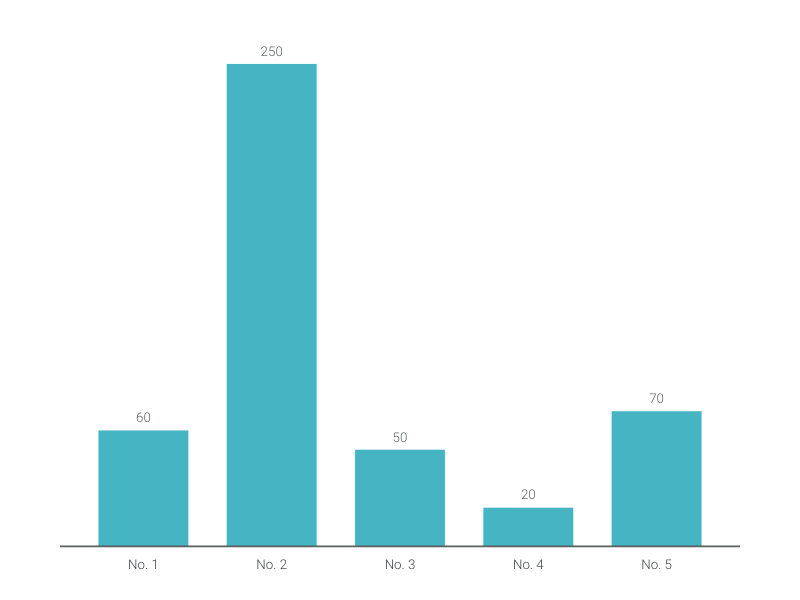 This is an example of Vizzlo's
"Bar Chart"
Create a great-looking bar or column graph in seconds.