Weeks at #1 on Billboard's "The Hot 100"
"Back when music was good" seems to be a popular critique on the modern music industry. But was it really all that amazing? You are entitled to your opinions, but regardless of personal taste, there's no denying to the work and interest that went into keeping these ten artists on the top of Billboard's "The Hot 100" music chart for weeks and weeks. It's got R&B, Hip-hop, Rap, and Pop; passing through the Jetset 80s to the popping music videos of the early 2000s. Check out The Pudding's animation to see in detail all the top 5 songs that made it on this chart.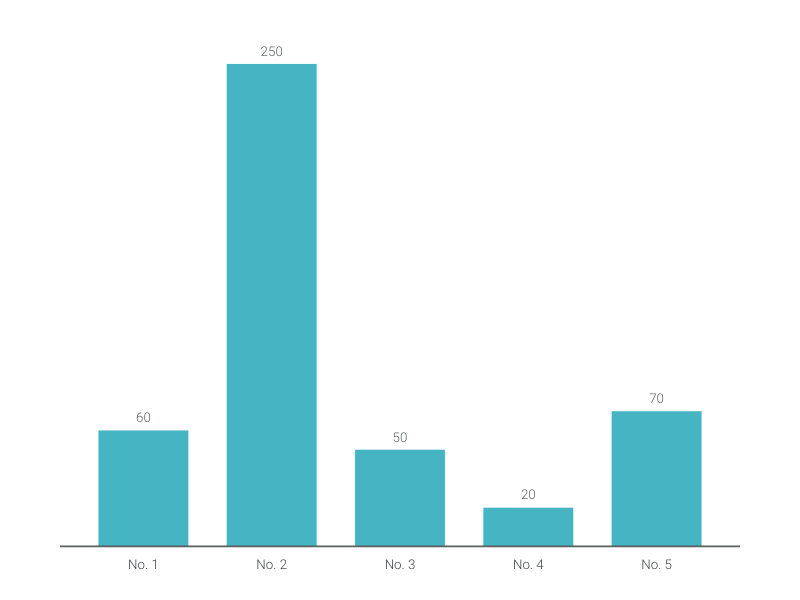 This is an example of Vizzlo's
"Bar Chart"
Create a great-looking bar or column graph in seconds.