Most prolific goalscorers in WWC 
Most Prolific GoalScorers in WWC. This week's #VizzloGallery post celebrates the record-breaking achievements of the @Women's World Cup with a bubble chart detailing the latest & greatest in women's football. The USWNT achieved the biggest ever win margin in World Cup history last week when they soundly defeated Thailand 13-0. Germany held the previous record, defeating Argentina 11-0 in 2007. Alex Morgan, who scored 5 or the 13 goals, said "these are goals that we have dreamed of our entire lives".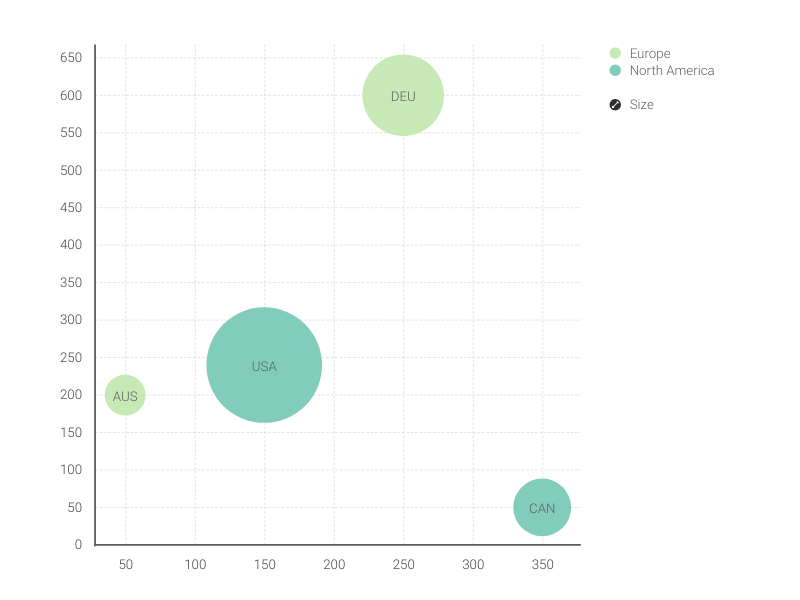 This is an example of Vizzlo's
"Bubble Chart"
A multivariable graph for visualizing and comparing up to four dimensions/data series.