Gallery
DESIGNED TO BE SHARED: New products for new consumption patterns  
The Boston Consulting Group has created a series of three articles on the opportunities, the strategic options, and the future of specific business models of sharing in the global economy. Moreover, they've interviewed 25 founders and CEOs of sharing-economy start-ups and over 3,500 consumers in the U.S., German and Indian markets. Their conclusion: the sharing economy is not a mere playground for millennials and startups. It's a substantial opportunity for growth and even a threat to companies that are not willing to explore its potentials. Learn more!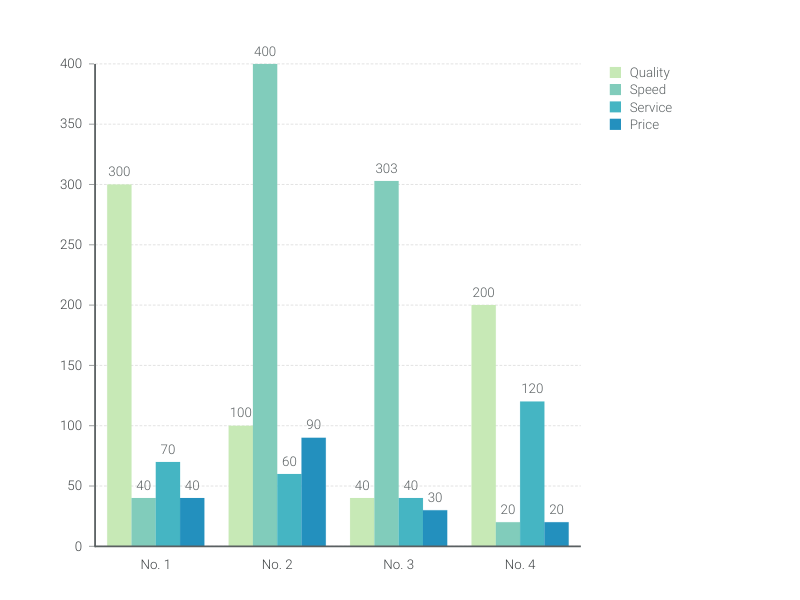 This is an example of Vizzlo's
"Grouped Bar Chart"
Use a grouped bar chart to compare the same categories within different groups.