2017 Holiday Season: The First To Break $100 Billion In Online Sales 
The internet has changed how people buy: how they inform themselves, become aware of products and services, the decision to buy and where to buy, and even the post-purchase relationship (evaluation and customer care issues) are not to think anymore without all the online channels. Year after year, the growth of the e-commerce in the US outpaces the overall brick-and-mortar market and breaks records. The 2017 holiday season is predicted to be the first to surpass $100 billion in online sales. Check this and other online shopping predictions on CMO's (Adobe) Holiday Report.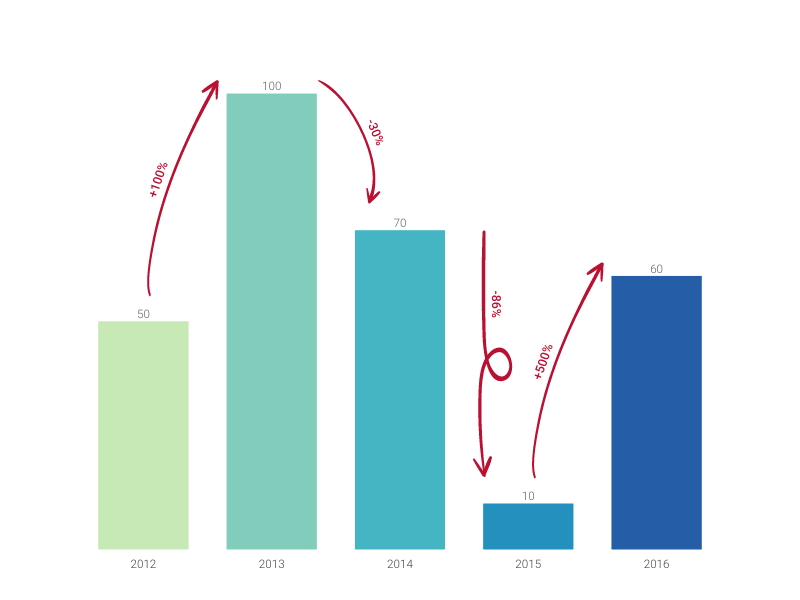 This is an example of Vizzlo's
"Growth Bar Chart"
A bar chart that highlights the change from one record to the next using hand drawn arrows.