Gallery
Billboard "The Hot 100"
Do the hits of today start to sound a little too much alike to you? The percentage of Billboard The Hot 100's best-ranking songs that belong to the top ten writers has doubled from 1985-1999 to 2014-2017, and it seems like more songs are being produced by fewer and fewer songwriters, showing a trend toward similarity that cannot be ignored. Producer Max Martin alone wrote thirty-four of the songs that ranked in the first five places; songs like Baby one more time, Teenage dream, Shake it off, and Can't feel my face. Are artist taking fewer risks and therefore reducing the range of created sounds? On the other hand, don't forget that this could open ways for new and fresh talent to shake the industry. And with tools like Youtube, being discovered is as easy as clicking "share."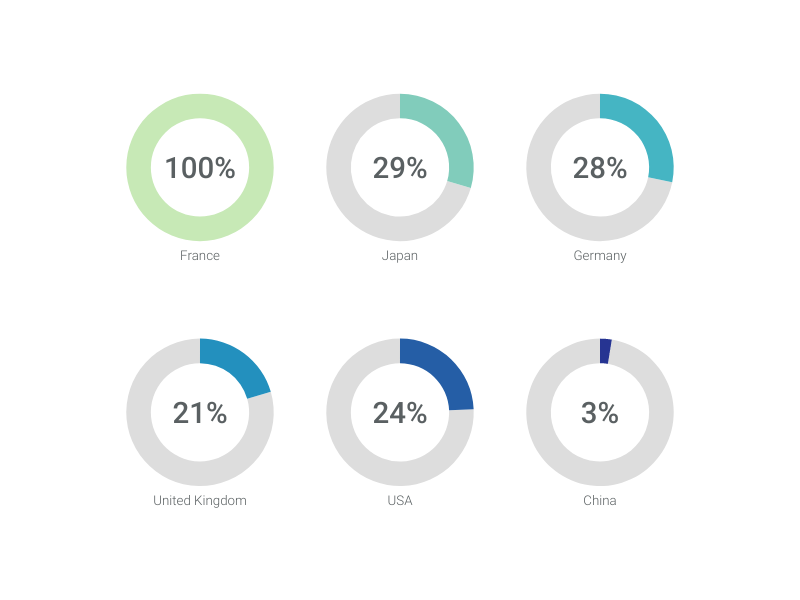 This is an example of Vizzlo's
"Multiple Radial Bars Chart"
Compare your data across up to six different radial bars chart on a single page.