Gallery
Millennials* prefer start-ups
The Millennial Black Paper: Would you choose a startup over a traditional company? Most of the millennials would. 9GAG, in partnership with GFK, has launched a survey of its users around the globe, asking them to "take sides" and answer questions that had the structure "Would you rather… A or B?" In so doing, their "Millennial Black Paper" unveils the preferences of a generation across different countries busting some myths about it. Check it out!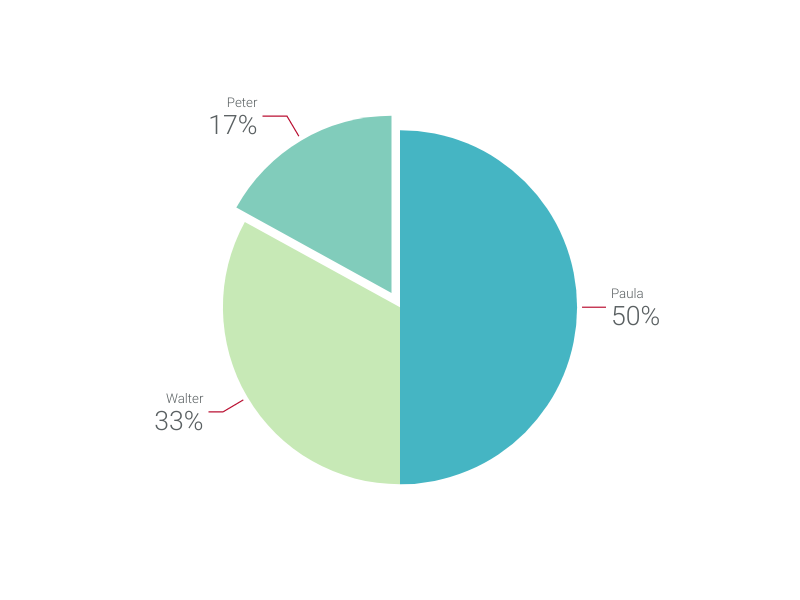 This is an example of Vizzlo's
"Pie Chart"
Yep, it's almost the same pie chart you know from Excel and friends, but better looking and easier to create.