The Cost of Entertainment in 2020
With January finally done and dusted, recreation is back on the schedule for most of us–but how much does entertainment really cost in 2020?
We rounded up the top 10 cities for migration (that is, with the highest percentage of the population not born there) to compare prices for common recreational purchases.
As an international team based in Leipzig, we couldn't resist including Vizzlo's hometown as a bonus extra! Who knew that you can dine, date and party in Leipzig for less than half of what it costs in New York City?!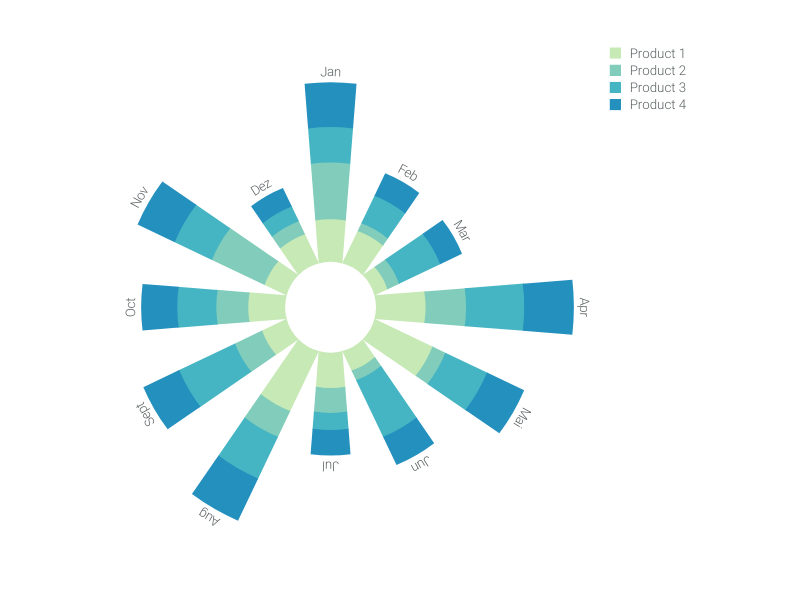 This is an example of Vizzlo's
"Polar Bar Chart"
Quickly create a sophisticated polar graph with stacked bars. It's an eye-catching alternative to conventional column charts.