The Cost of Entertainment in 2020
What makes a great city? A prerequisite for a great city is mixed-use neighborhoods, density and affordable living. We compared ten. We have compared 10 of the most popular cities in terms of entertainment costs.
We rounded up the top 10 cities for migration (that is, with the highest percentage of the population not born there) to compare prices for common recreational purchases.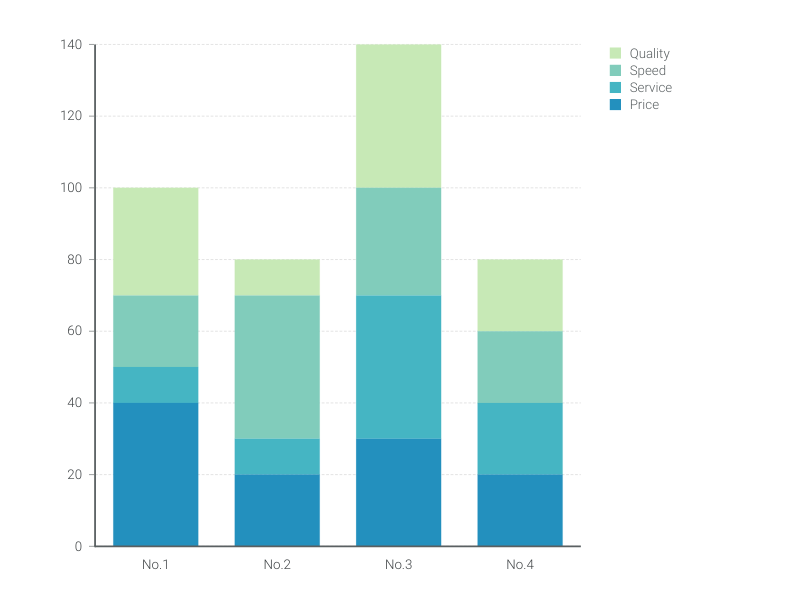 This is an example of Vizzlo's
"Stacked Bar Chart"
Highlight the part-to-whole relationships of categories and compare various groups with this stacked bar graph.