Gallery
Pixar's Pictures
A teaser was recently released for the next installation into the beloved Toy Story series. Even if we didn't necessarily need a sequel to the near perfect Toy Story 3, it is hard to dispute the fact that Pixar has a consistent track record of delivering fantastic films that are both critically and commercially acclaimed – with a few exceptions. Pixar excels at storytelling, often building emotional narratives that can be appreciated by people of all ages. And despite Pixar's seemingly family-oriented appeal, the studio manages to offer strong social commentary on a number of real-life issues such as environmentalism, disability, racism, mental health, and death. Today we're taking a look back at Pixar's top-grossing films of all time – where do you think Toy Story 4 will fit in?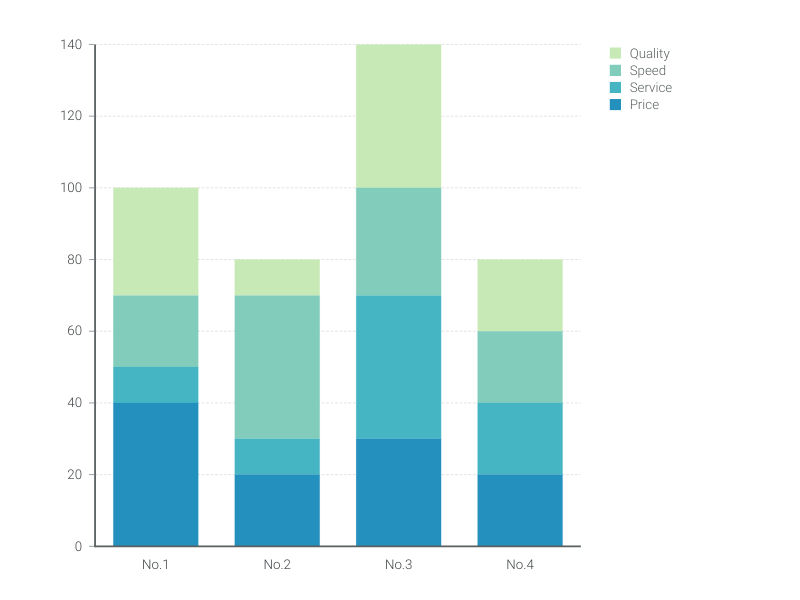 This is an example of Vizzlo's
"Stacked Bar Chart"
Highlight the part-to-whole relationships of categories and compare various groups with this stacked bar graph.