Casualties Beyond The World Wars
While Europe has enjoyed the longest period of peace in memory since the second World War ended, not all of the world has enjoyed such fortune. With Europe and the West often being involved in these wars. So while the western World perceives the last 70 years as a period of relative peace and prosperity, globally over 29 Million people have lost their lives to armed conflicts, with the estimated number of unreported deaths being way higher. This Chart shows the lives lost over the last 70 years and details them into the different conflicts causing bloodshed with every area representing one conflict.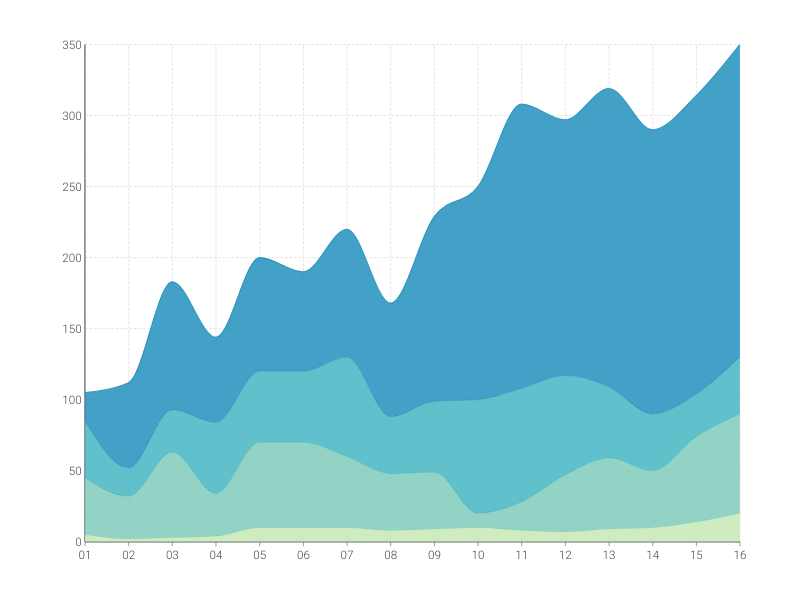 This is an example of Vizzlo's
"Stacked Time Series Graph"
A stacked time series graph to visualize the part-to-whole relationship between your data.