Global trends clean energy investment
This Time Series Graph shows worldwide investments in clean energy from 2004 to 2017 (measured in billion USD per year). In 2004, the world invested $47bn. By 2017, this had increased to $279bn, an increase of more than 400%. Global investments in renewable energy have grown at different rates across all regions. China led investments from 2013 to 2017, with a whopping $126bn in 2017, and is the largest investor in clean energy (investing roughly the same as the United States, Europe and rest of the world combined). On the other hand, investment in Europe declined 6% in 2017 to $40.9bn, the lowest level since 2006.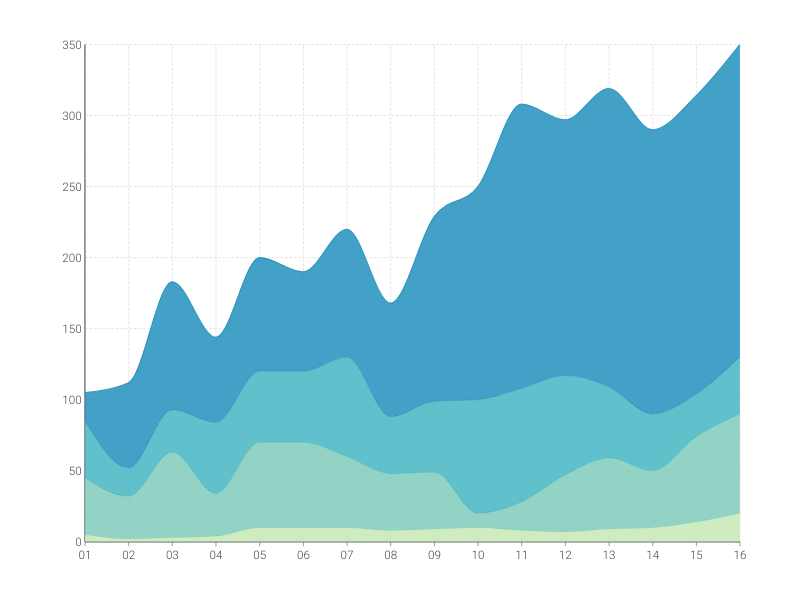 This is an example of Vizzlo's
"Stacked Time Series Graph"
A stacked time series graph to visualize the part-to-whole relationship between your data.