Netflix's Witcher Causes Steam Spike
From its release in May 2015, 'The Witcher 3: Wild Hunt' game has seen a steady number of players online at any given time, with a gradual projected growth–a great sign for a legacy game.
However, player numbers weren't at their highest in November 2019 at 26,590; before the release of unexpected smash hit drama series The Witcher on Netflix the following month more than quadrupled interest in the video games, hitting a new high of 94,600 players online at the same time.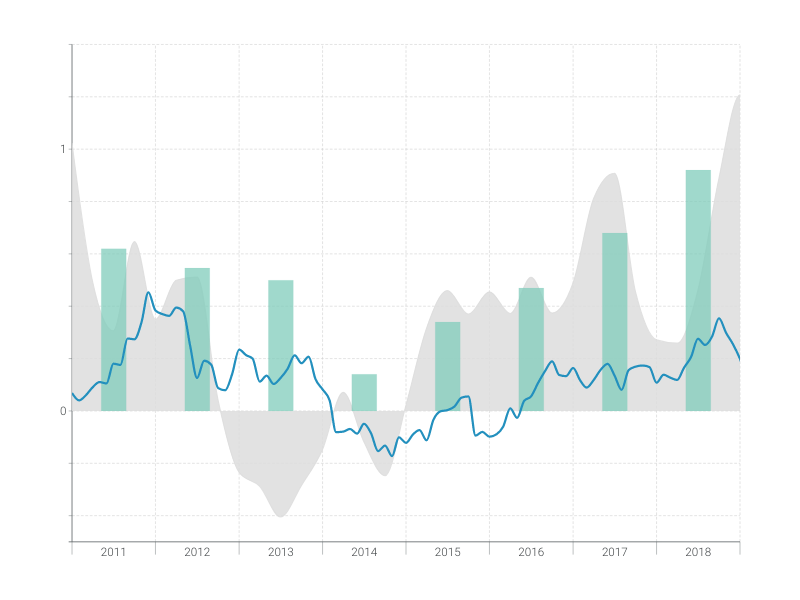 This is an example of Vizzlo's
"Time Series Graph"
Complex time series graph to visualize detailed financial data.