Gallery
The Internet Killed the Silver Screen Star!
From a peak of 7,215 indoor cinemas across America in 1996 to just 5,482 at the end of last year, our movie theatres have been closing their doors at an unprecedented rate. But is the worldwide skyrocket rise of internet use to blame, or just a coincidence? This time series graph lets you decide.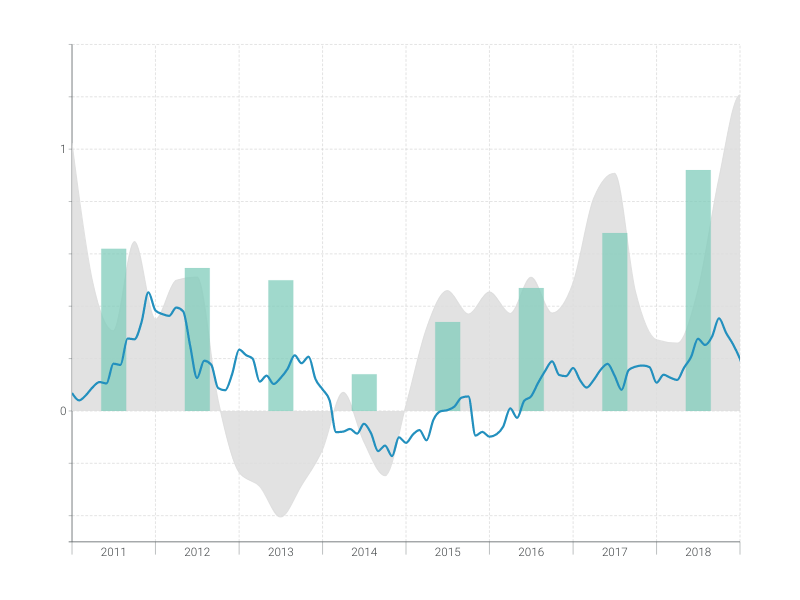 This is an example of Vizzlo's
"Time Series Graph"
Complex time series graph to visualize detailed financial data.