Gallery
Drivers of violence against environmental defenders 
A dangerous mission—activists face violence and struggle to protect the environment around the world. Over the past years, in collaboration with the NGO Global Witness, the Guardian documented the deaths of environmental activists, who were killed while trying to protect their community's land and nature. Check the full report: The defenders.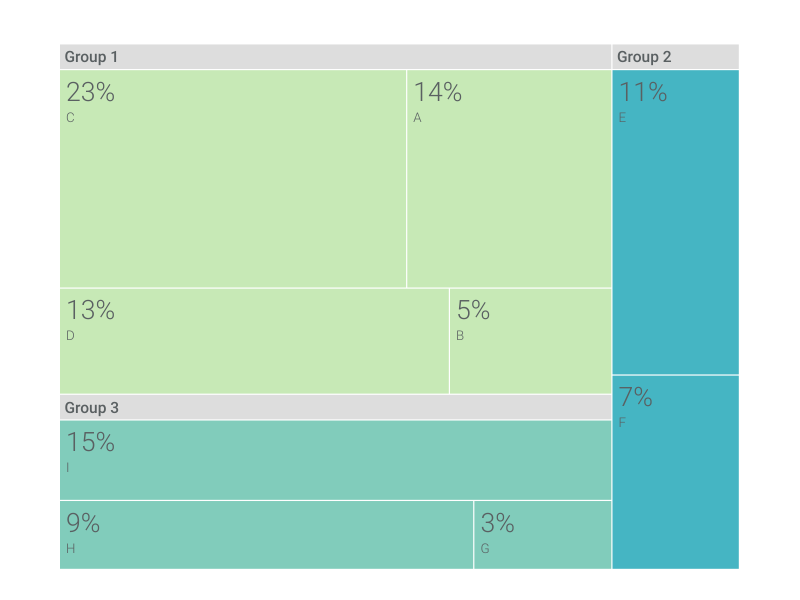 This is an example of Vizzlo's
"Treemap"
A treemap chart is often a better choice than a pie chart. Create a sophisticated one with ease.