One of the greatest differences between women and men: the gender gap—or the economic, social and political disparity between the sexes regarding individual and political rights and freedoms, access to education, achievements in the labor market, etc. According to the Gender Gap Report of the World Economic Forum, if nothing is done, the gender gap won't close entirely until 2186.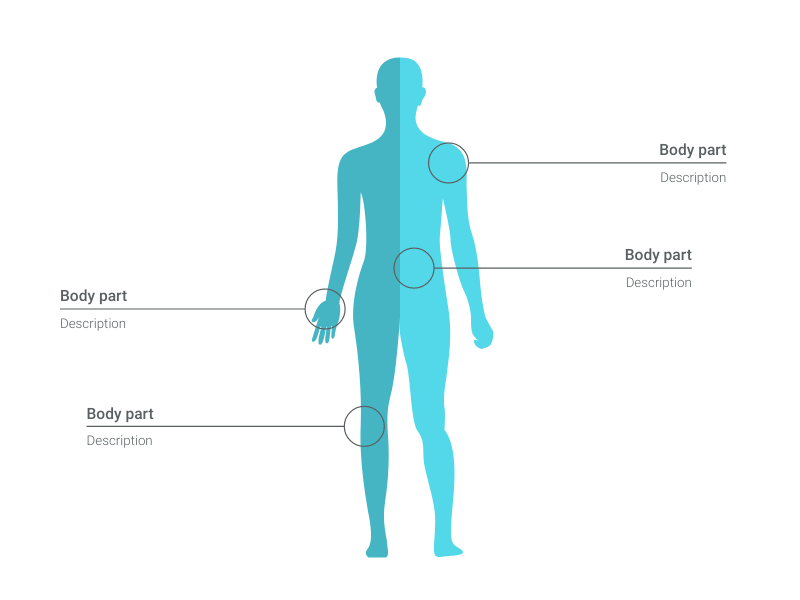 This is an example of Vizzlo's
"Human Body"
Simplified representation of the human body. Displays a woman, a man, or both.