The last 50 years have seen global literacy become the majority for the world, with a sharp increase directly after the Second World War. Rebuilding many countries after the losses incurred by the two Great Wars, education was made a priority for the new Baby Boomer generation to come. In fact, we currently have a global literacy rate of 86% —and still rising!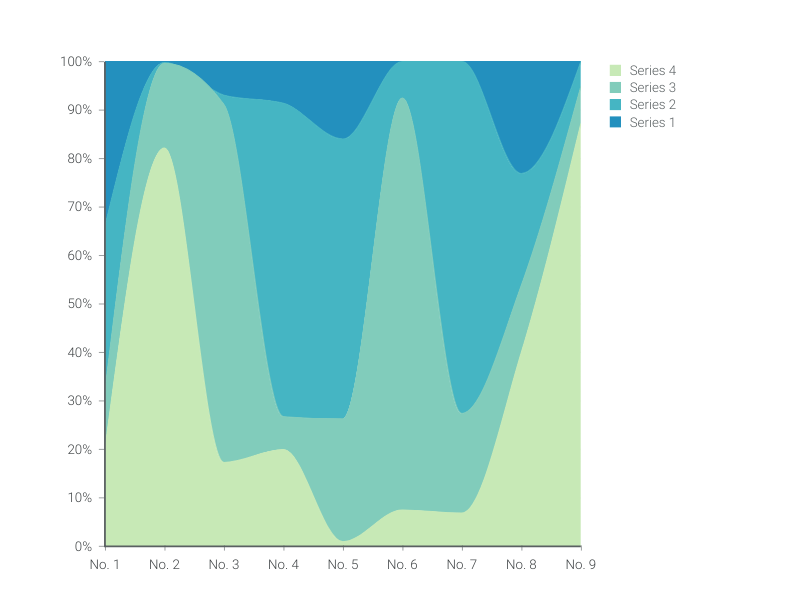 This is an example of Vizzlo's
"100% Stacked Area Chart"
Create a 100% stacked area chart to compare the relative weight of different data series.