Jersey sponsors FIFA World Cup 2018
The World Cup Russia 2018 is on, and so are the national jerseys! Can you guess the three brands that sponsor about 80% of the teams? You probably said Adidas, Nike or Puma, and that would make you right. One of those is sported by the 2014 World Champion Germany who is defending their title. The games are kicking off this year with Russia, our World Cup host, versus Saudi Arabia. Support your favorite players, apply for tickets, keep track of the next games and more at FIFA.com.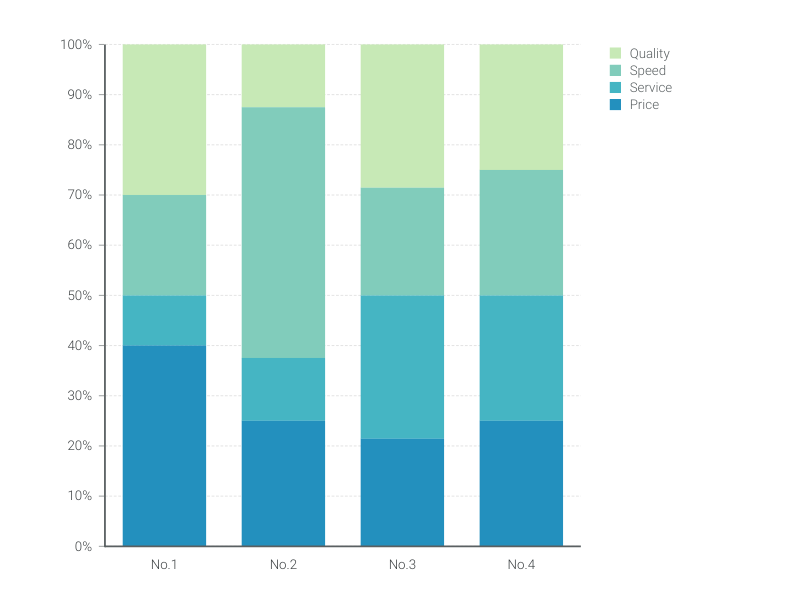 This is an example of Vizzlo's
"100% Stacked Bar Chart"
Create a stacked bar chart that adds up to 100%.