SHARE OF GLOBAL ADVERTISING SPEND BY MEDIA, 2016-2018
The data revolution is forcing advertising agencies to adapt to marketers' new needs. Their holdings went on acquisition sprees to bring the missing information-technology expertise and are changing the way old-school creatives work. Learn more: Advertising's 'Mad Men' Bristle at the Digital Revolution.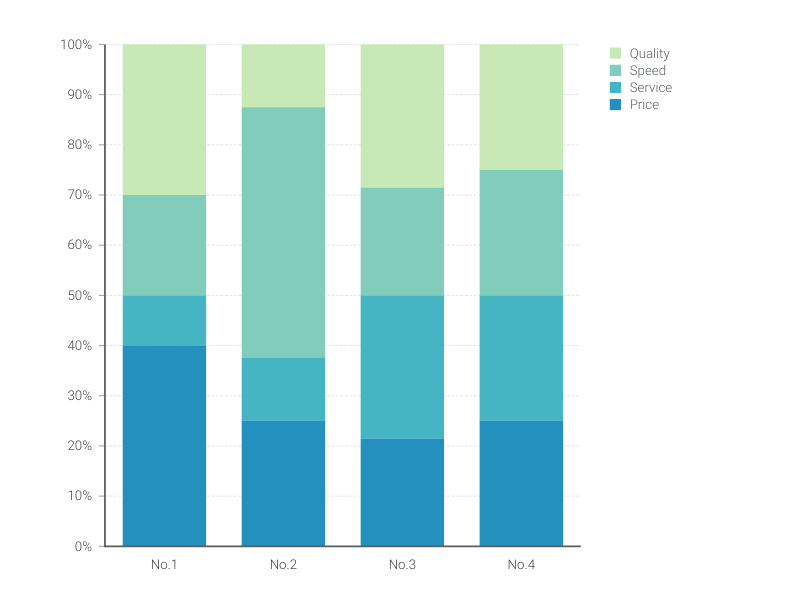 This is an example of Vizzlo's
"100% Stacked Bar Chart"
Create a stacked bar chart that adds up to 100%.