How many of these destinations have you been to? These places are certainly captivating, attracting people from all around with their local vibes, sceneries, and particular charm. But as a matter of fact, the most impressive numbers belong to the Vatican City with its 842 residents and about five million tourists a year, yet, since it does not appear on the World Bank's database, Andorra takes the lead as the destination with the most tourists in comparison to its locals.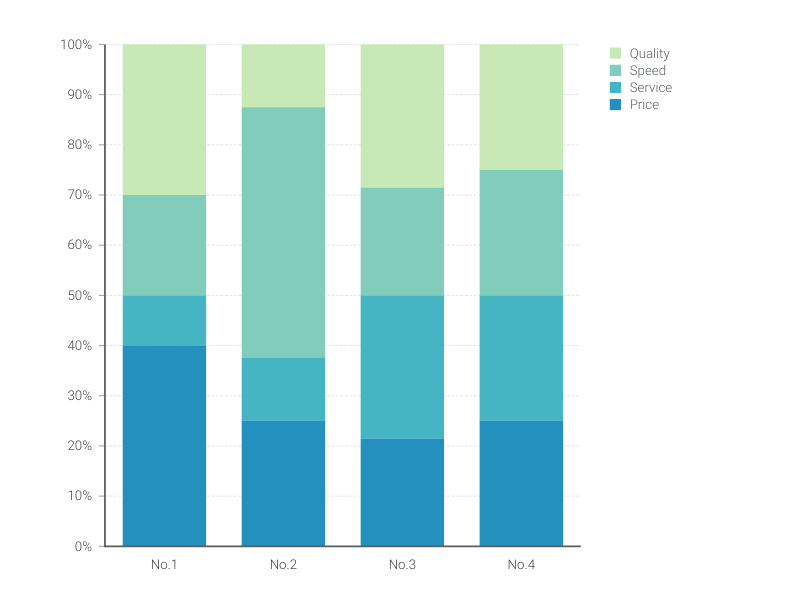 This is an example of Vizzlo's
"100% Stacked Bar Chart"
Create a stacked bar chart that adds up to 100%.