How 39% Americans celebrate  St. Patrick's Day
What does Oscar Wilde, U2, Guinness and the New York St. Patrick's Day Parade have in common? We have the Irish to thank for all of them! St. Patrick's Day is celebrated March 17 this year, and it commemorates all things Irish. It began as the remembrance of St. Patrick, patron saint of Ireland, who died in the late 400s. It has now turned into a worldwide celebration through particular food, music, parades, dancing and a lot of green. 10% of the US population (2016) or 32.2 million people claim to have Irish ancestry. So how do they celebrate? Spending over 4 billion USD in the USA alone! And they don't do it just by themselves. 39% of the US population, or 122 million Americans, say they celebrate St. Patrick's Day.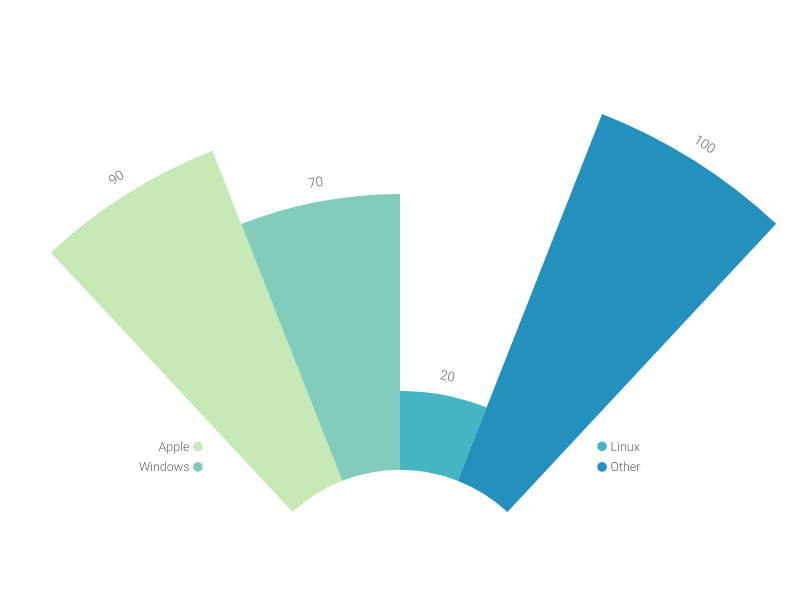 This is an example of Vizzlo's
"Blow-Up Chart"
Compare up to six different categories with this charming diagram.