If England can win a penalty shootout during the FIFA World Cup; then who is to say you can't retire at 25 or start your own company at 50!? :) The New York Times announced that the curse had been broken, after twenty-two years and six major tournaments, where England seemed unable to win a penalty shootout. Full of surprises as it has been, the 2018 FIFA World Cup delivers another milestone as England qualifies for the quarterfinals at none other than a goal-keeper vs. player duel. Let's take a look at the performance of different countries under the pressure of scoring in this 101 modality.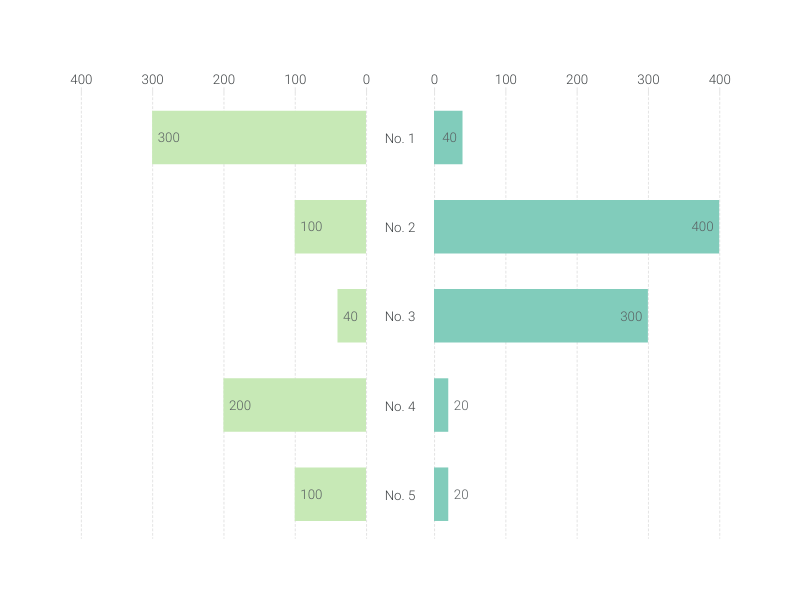 This is an example of Vizzlo's
"Butterfly Chart"
Create a butterfly chart to compare two data sets side by side.