Largest Global Economies of the Next Decade
According to economic projections, China will be the leading economy on Earth by 2030–with their GDP at a lead of almost $20trillion more than the nearest rival, India.
However, Egypt takes first prize in terms of growth, predicted to increase its GDP by 583% by the end of the 2020's.
The United States is projected to enjoy one of the lowest rates of growth of all the economic powers listed, seeing ten times less change than Egypt. This would result in America losing its current position as the strongest economy in the world, producing less than half the wealth of China.
Japan will likely continue its trend of little to no growth, while the impact of Brexit may result in slowing rates for Germany.
Newcomers to the list, Turkey, Russia, Egypt and Indonesia replace France, the United Kingdom, Canada and Italy as global economic powers. As Visual Capitalist states, "today's emerging markets are tomorrow's economic powerhouses".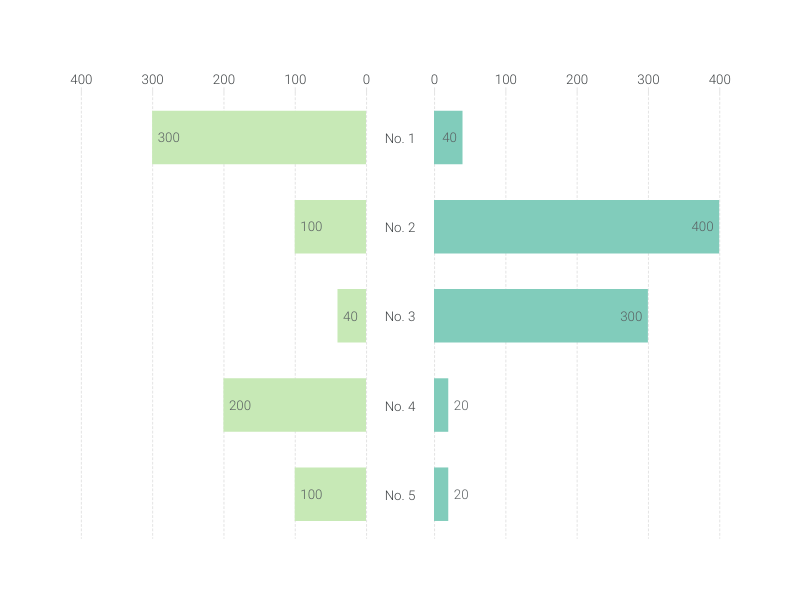 This is an example of Vizzlo's
"Butterfly Chart"
Create a butterfly chart to compare two data sets side by side.