Seven things that may be different this Christmas in the UK
The Corona pandemic does not stop at Christmas time. Not only do many places have to cancel Christmas markets and Christmas celebrations - the pandemic also has a strong impact on holidays with the family and Christmas shopping.
One thing is clear: Christmas will be different this year. But that doesn't mean that you and your loved ones won't still be able to enjoy a few wonderful and contemplative Christmas holidays - despite Corona.
---
Source: bbc.com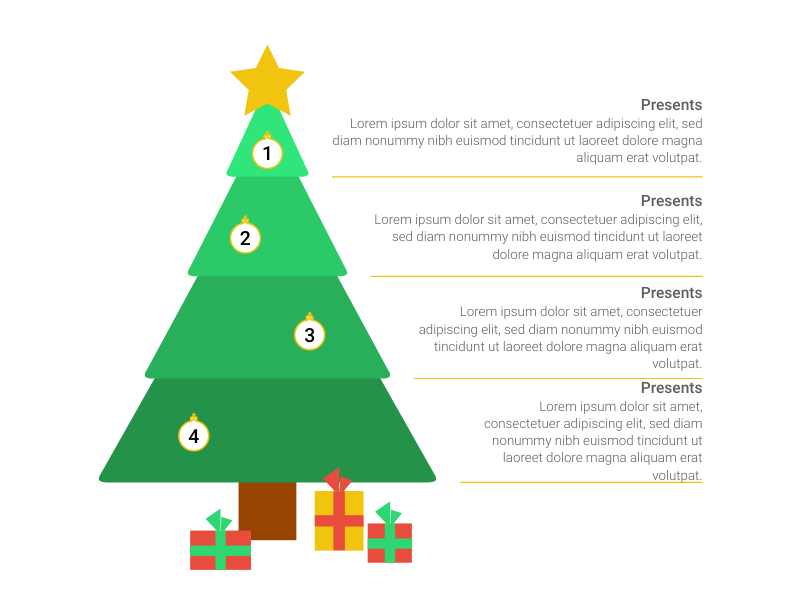 This is an example of Vizzlo's
"Christmas Tree Chart"
X-MAS SPECIAL! Prioritize your christmas wish list along a christmas tree.