ROALD DAHL'S WRITING TIPS
The famous Welsh author Roald Dahl, who wrote remarkable stories like James and the Giant Peach, Charlie and the Chocolate Factory, Matilda and more, left his thoughts on what he deemed essential to have to be a fiction writer in an interview from 1988. He talked about how "The writer who thinks that his work is marvelous is heading for trouble." To hear him discuss his writing method and more on the subject this #NationalWritingDay, click here.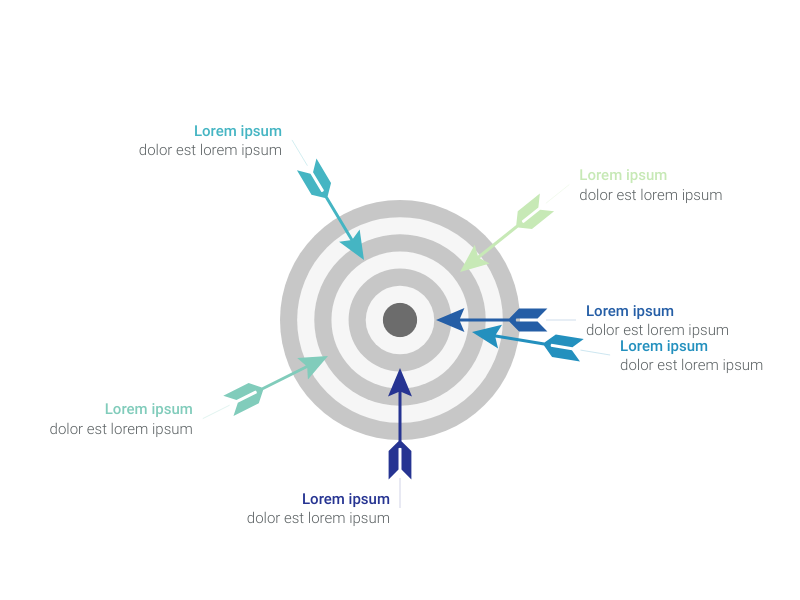 This is an example of Vizzlo's
"Dart Chart"
Visualize your competitions' or projects' progress with arrows on a dartboard.