Negative effects of fast food you must know!
Fast food occasionally is not a bad habit but eating too much fast food can increase the risk of health problems such as obesity, hypertension, depression and more.
This human body chart (also known as an anatomy chart) highlights what fast food does to the human body in the long-term.
According to many studies, there is a link between fast food and emotional health in adults. Eating fast foods which are known to promote inflammation such as those high in sodium, cholesterol, fat, and calories can enhance the risk of becoming depressed and anxious. Besides, fast food meals can cause weight gain due to the excess of calories. Obesity, in turn, can increase the risk of respiratory problems such as shortness of breath and asthma. The ingredients in junk food may have an impact on the skin and both the digestive and the cardiovascular system.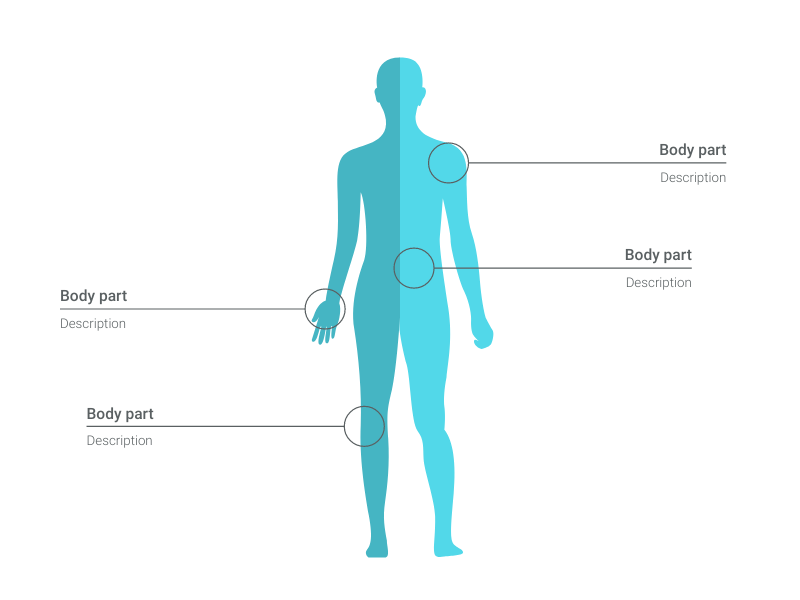 This is an example of Vizzlo's
"Human Body"
Simplified representation of the human body. Displays a woman, a man, or both.