Germany misses its own targets for switching to electric cars. Again.
German car manufacturers have experienced a sharp drop in sales as a result of the corona crisis: in May, VW's sales fell by around 50 percent, Opel and BMW's by 60 percent and Smart by 90 percent. Currently, more than one million new cars are said to be unsold in Germany, almost exclusively vehicles with combustion engines.
A look at the sales figures for new cars in 2019 shows that only a small proportion of electric cars.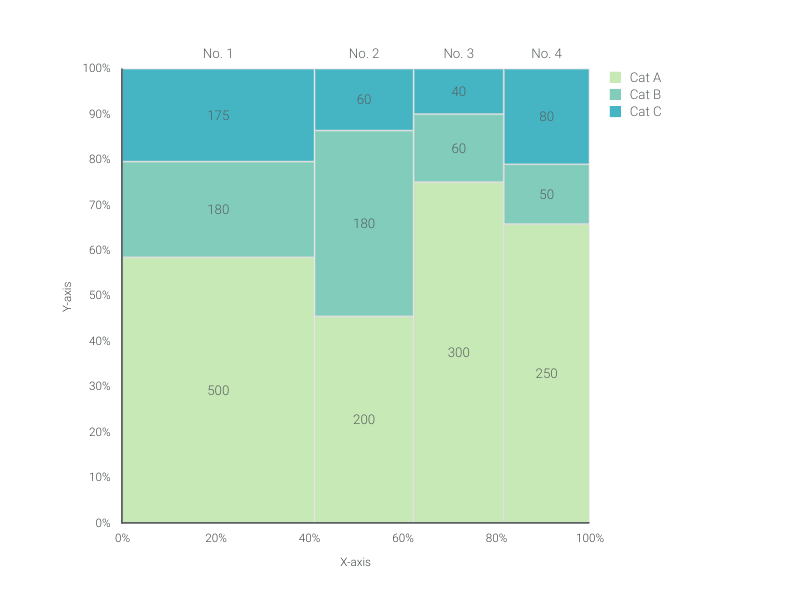 This is an example of Vizzlo's
"Marimekko chart"
Our free chart creator helps you create beautiful Marimekko charts in no time. Online, in PowerPoint, or Google Slides.