Today's chart shows the shares of the world populous governed under six different political regimes. While the US were an early frontrunner in democracy, not a lot of countries followed suit, the real push for democratic regimes all over the world mostly came after the second world war and with the independence of colonies. As of today, over half of the worlds population lives in democracies. Of those still living in autocratic regimes, four out of five are chinese. While widespread democracy is still a relatively recent development, economic success is usually tightly connected to political freedom, giving a somewhat positive outlook on poorer countries and their positive growth rates.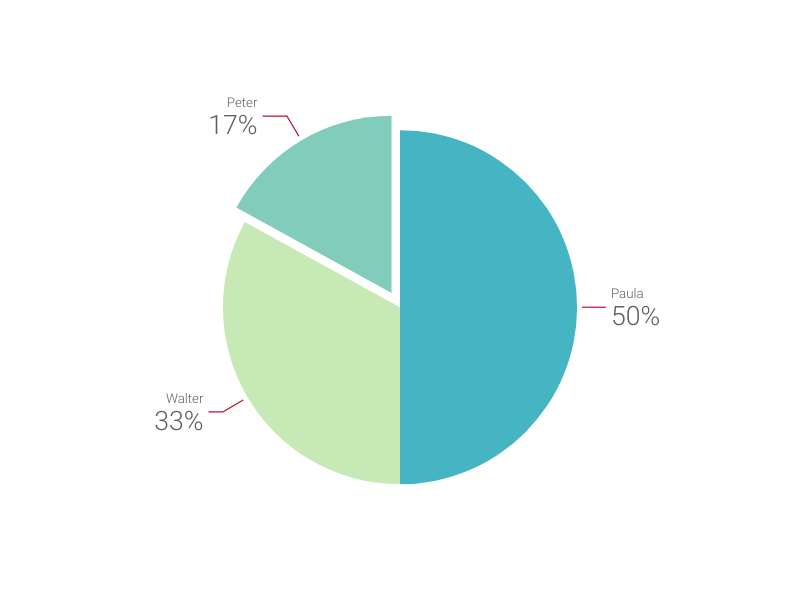 This is an example of Vizzlo's
"Pie Chart"
Our free online chart maker helps you create pie charts in no time. Online, in PowerPoint or Google Slides.