Who wrote most of The Beatles' hit songs?
Out of the 301 songs by The Beatles, how many were written by the band members? In this 1964-1970 analysis, we see that 86% were written by Paul McCartney, John Lennon or both. George Harrison wrote two songs that made it to The Billboard Hot 100 U.S., while Ringo Starr had none making it that far, having written a total of three songs. The legacy of these and the rest of their songs, is no doubt still standing and will remain there for years to come. Another fascinating fact is that 42% of their songs include the word LOVE.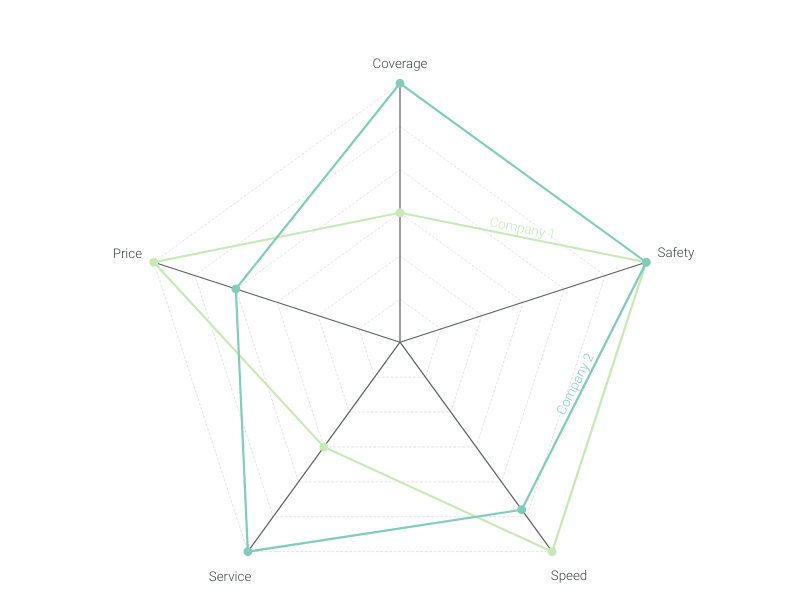 This is an example of Vizzlo's
"Radar Chart"
Easily compare multiple variables in a compelling graph with several polar axes.