Aspects where job satisfaction levels surpass 50% of the surveyed employees
The latest LaborDay survey by The Conference Board shows that 51 percent of U.S. employees are satisfied with their jobs overall. 1,500 employees were polled to represent the U.S. workforce, and their contributions consisted of twenty-three different aspects to be rated. Among the poorly rated working-aspects were professional development and promotion opportunities, while the highest levels of satisfaction were found in the following categories.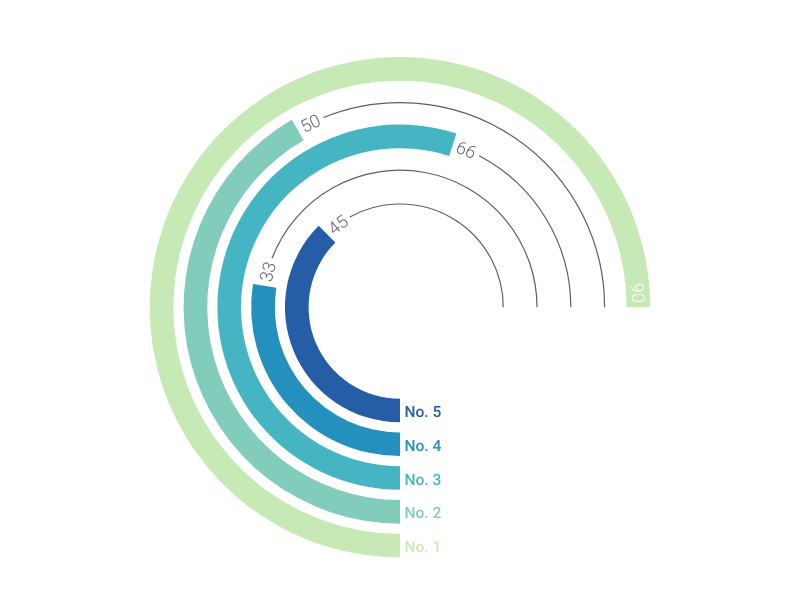 This is an example of Vizzlo's
"Radial Bar Chart"
This modified bar chart with its circular shape is as stylish as possible for your next presentation.