Top five industries affected by bad reviews
It is by now a well-known fact that businesses reviews are taken very seriously, by both consumers and proprietors. One negative review might make 22% potential consumers to decide against making a purchase, three negative reviews raise that number up to 59%, while four or more bring it up to 70%. But not all sectors are equally affected by the ideas consumers form before trying for themselves. Here are the top five industries that get affected by bad reviews.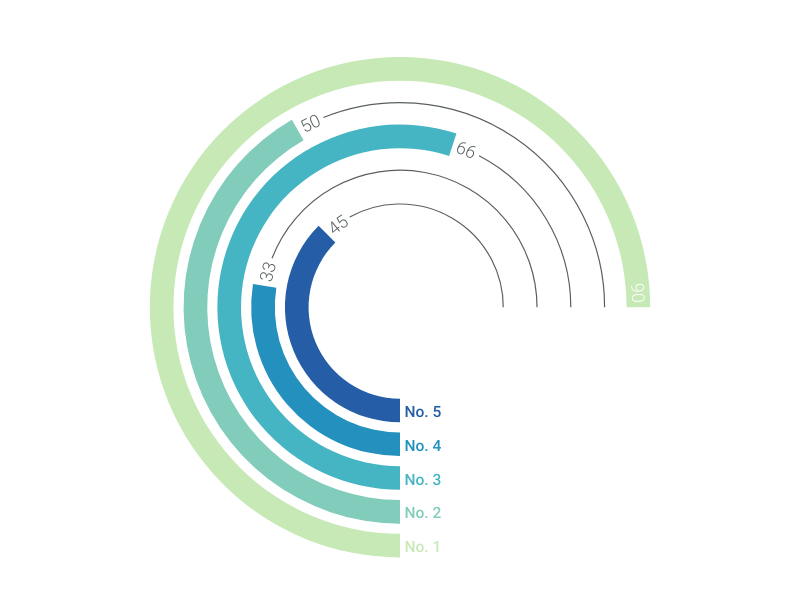 This is an example of Vizzlo's
"Radial Bar Chart"
This modified bar chart with its circular shape is as stylish as possible for your next presentation.