Best literature apps of 2017
For Literature Lovers: If you think that nothing beats the pleasure of reading printed books, you'll be happy to discover that technology offers different experiences than just substituting paper. Join a community, explore new genres and writers! These three apps will connect you with literature lovers and writers around the world, and change (and complement) the way you read: Inkitt, Hooked, and Litsy — based on Google Play's Best of 2017 list.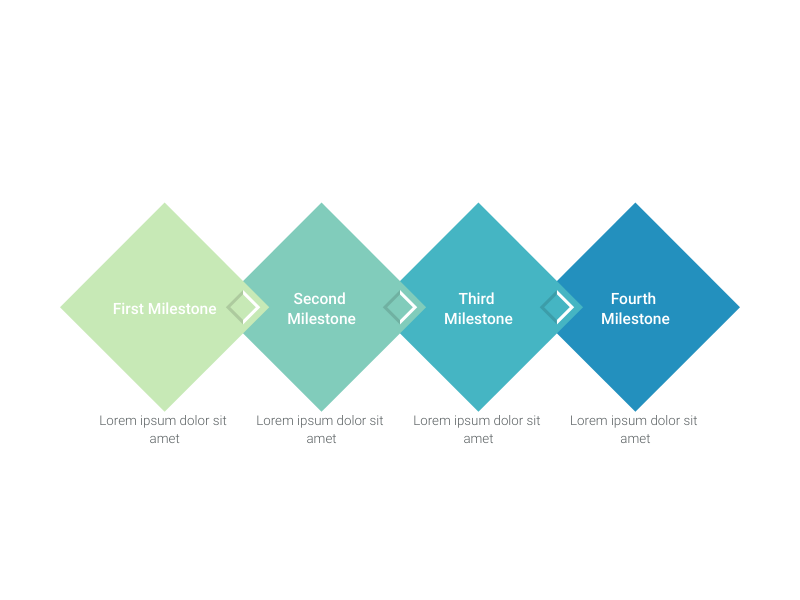 This is an example of Vizzlo's
"Rhombus Milestone Plan"
In love with diamonds? Use up to ten rhombi to visualize your milestones.