Job satisfaction: what really matters
Is money the key to employee happiness? A Glassdoor study analyzes if the rise or fall of the paycheck changes workplace satisfaction. According to it, the impact of compensation is small, whereas culture and values matter most.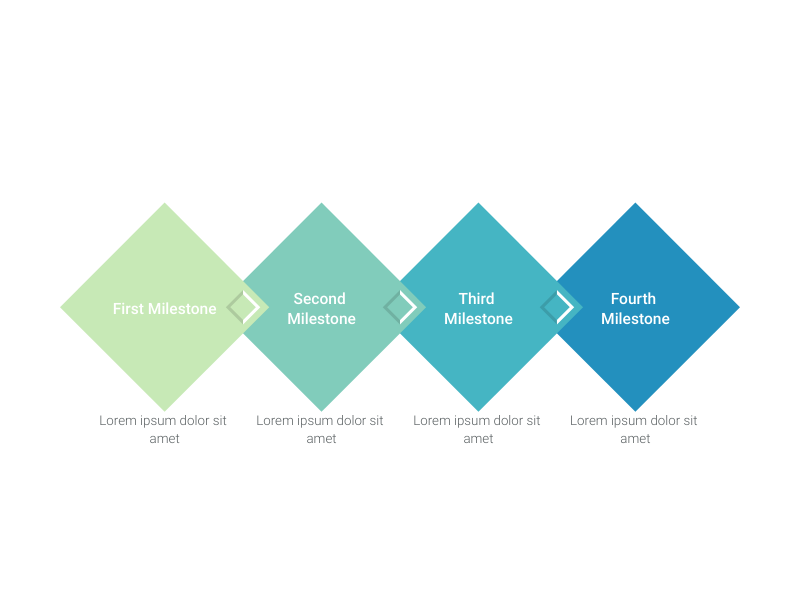 This is an example of Vizzlo's
"Rhombus Milestone Plan"
In love with diamonds? Use up to ten rhombi to visualize your milestones.