Millions of USD spent on July 4th, 2018
The 2018 4th of July celebration marked the 424th commemoration of the signing of the Declaration of Independence of The 13 Colonies from Great Britain. Not only is this a federal holiday, but it is a day in which more than 50 million USA residents travel long distances across the country. They go on picnics and barbecues to eat hotdogs and drink beer, plus watch fireworks with friends and families. But did you know how big the investment has to be to make this celebration the majestic spectacle that it is?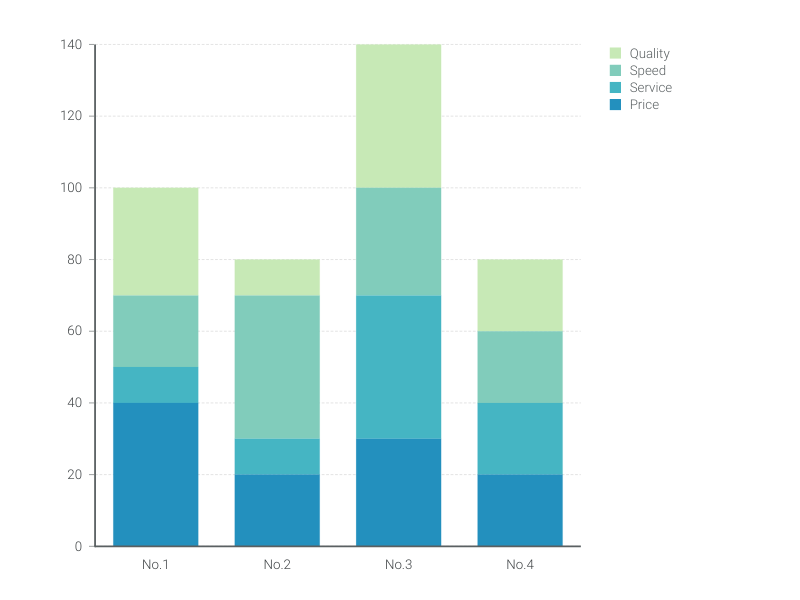 This is an example of Vizzlo's
"Stacked Bar Chart"
Highlight the part-to-whole relationships of categories and compare various groups with this stacked bar graph.