Tokyo 2020 Paralympics Medals Ranking
The Tokyo 2020 Paralympic Games are over after nearly two weeks of competition. Setting a new record, 4,403 of the world's top athletes with disabilities clashed in 539 medal events - this edition was the biggest Paralympics games ever.
Unlike the Olympic Games, on which the first place in the ranking was known only on the last days (the ranking is based on the number of gold medals, not the total medals count), China secured first place 96 gold medals - more than double what Great Britain achieved with 41 gold medals.
Source: https://olympics.com/tokyo-2020/paralympic-games/en/results/all-sports/medal-standings.htm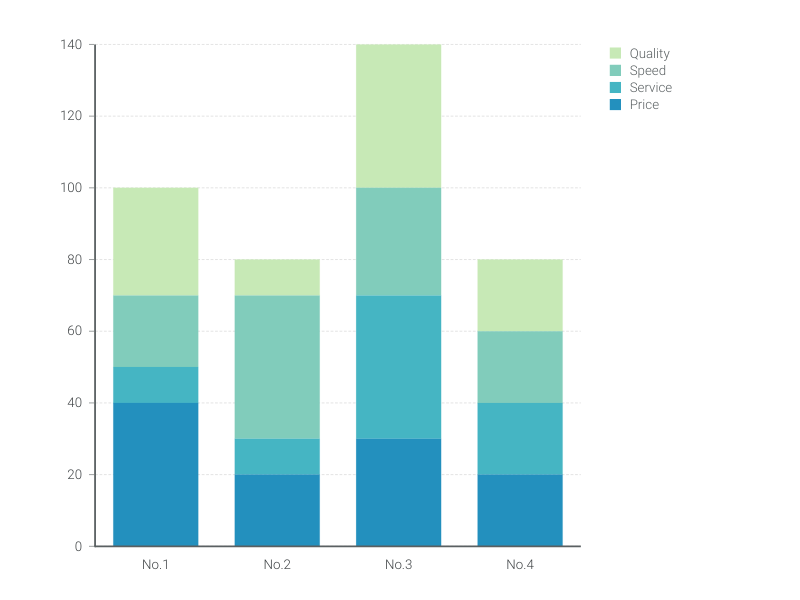 This is an example of Vizzlo's
"Stacked Bar Chart"
Highlight the part-to-whole relationships of categories and compare various groups with this stacked bar graph.