Who's going to be the first player to win 21 Grand Slam titles?
The Australian Open, the first Grand Slam of the season, made headlines in newspapers around the world due to controversies involving one of the main names of the tournament, Novak Djokovic. The Serbian star, already deported from Australian territory due to the lack of Covid-19 vaccination, saw his chances of being the first male tennis player with 21 grand slams in history slip away.
With the Roger Federer out due to an injury, the only participant with a chance of breaking that mark is the Spanish player Rafael Nadal, who debuted with victory in the first round.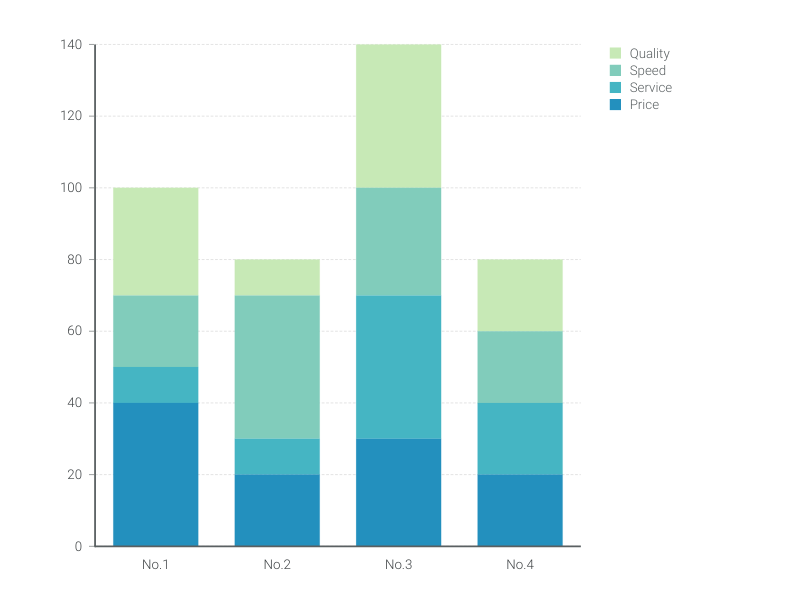 This is an example of Vizzlo's
"Stacked Bar Chart"
Highlight the part-to-whole relationships of categories and compare various groups with this stacked bar graph.