All in all he wrote more than 500 soundtracks for films of different genres. Again and again he worked together with the most renowned international directors. Over 50 million albums have been sold with his music.
Morricone's influence and reputation reaches far beyond the world of film music: In the field of experimental rock music, Mike Patton (e.g. "Faith No More") is one of his greatest admirers. On his label Ipecac Records Patton released a selection of Morricone's more experimental works.
Today Ennio Morricone died in Rome at the age of 91. Rest in peace.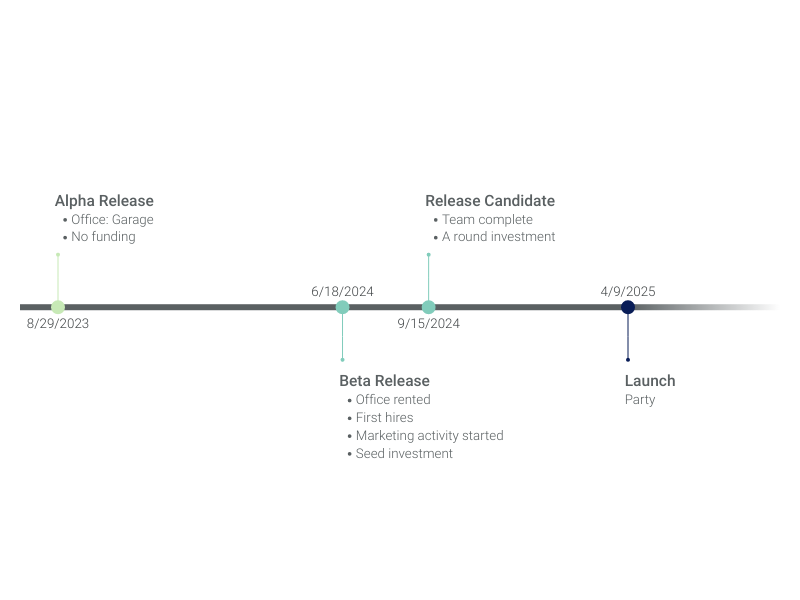 This is an example of Vizzlo's
"Timeline Chart"
Efficient project planning and scheduling with impressive timelines with just a few clicks.