Graphs Timeline Chart
Timeline Chart
(363)
Vizzlo's timeline chart: the easiest way to illustrate your project milestones.
Loading ...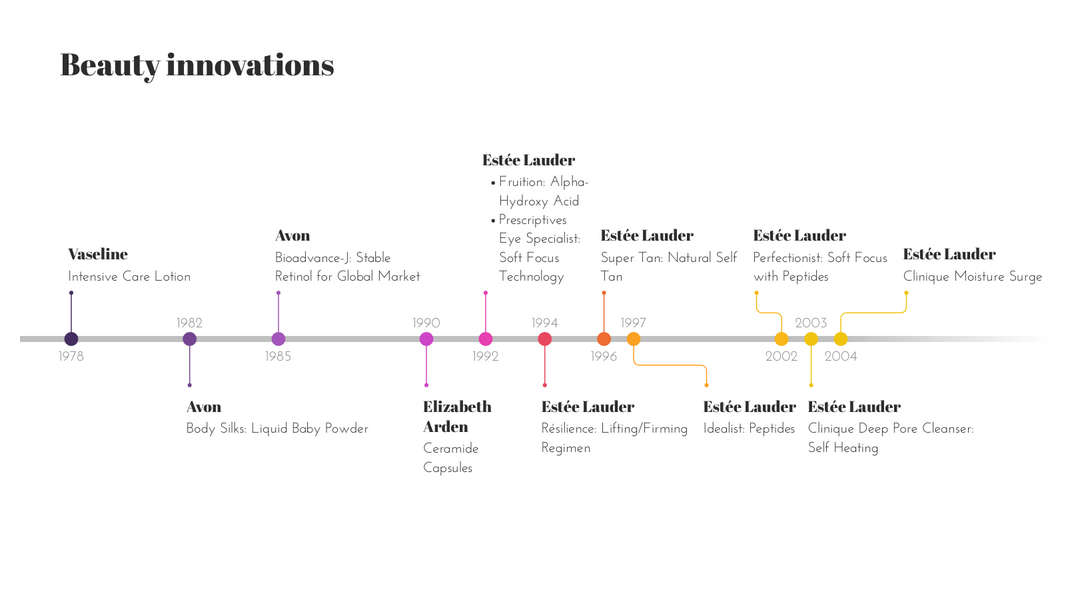 What is a timeline?
A graphic timeline displays events chronologically and is a very effective way to visualize information over time. Whether for project management purposes, for legal cases, or to outline historical events, the visual organization of events as a sequence of points/milestones helps to simplify and illustrate complex contexts, making these easy to understand and to track.
Best uses for the timeline
Visualizing project schedules to help you and your team stay on track
Aiding legal cases, to show the relation of different facts to one another (for example, how a witness statement matches up with security footage)
Bringing together several events into one chronological order; non-linear storytelling (such as the order of events in the Marvel Comic movies franchise) can be confusing, so rearranging them in a timeline can give some clarity
Communicating historical data in a fun, visual and easily understandable way
How to make a timeline with Vizzlo?
Easily create a compelling timeline online and export it to your presentations and reports. Click on the video tutorial or just follow these super easy steps:
Select the document size on the tab "APPEARANCE" of the sidebar
Choose a "date style" to define how to organize your data, if as days, weeks, months, etc.
Click on any milestone to edit the data and change colors if necessary
Click on the axis to add a new milestone or a scale break
Finally, fine tune the look of your timeline exploring the customization options of the "APPEARANCE" tab
Timeline: pro tips
Quickly add a larger amount of data using the spreadsheet. For this, click on the button "SPREADSHEET" in the tab "DATA" of the sidebar. With the help of the wheel icon, make sure that the date format matches with your dataset. Import or copy and paste your data into the table
Timeline maker: key features
Different milestone styles: day, week, month, quarter, year, or none
Automatic or manual positioning of milestones
Custom date formats and colors
Optional scale breaks
Historical data (BCE/CE years)
Resources
This vizzard was last updated: 2020-05-05
Enhance your productivity
Create a Timeline Chart directly in the tools you love
Create a Timeline Chart in PowerPoint with
Vizzlo's add-in
Create a Timeline Chart in Google Slides with
Vizzlo's exclusive add-on
Loved by professionals around the world
Visualizations your audience won't forget
Convey abstract concepts and data with professionally designed
charts and graphics you can easily edit and customize.