HOW MUCH DO 8 TO 18 YEAR-OLDS ENGAGE WITH POETRY?
It seems like the popularity of poetry among children and young people has been growing in the past five years. This is why the National Literacy Trust in the UK decided to investigate further and create a survey that polled almost three thousand 8 to 18-year-olds from twenty-seven different schools. On today's #NationalPoetryDay we take a look at the numbers and see that almost 1 in 2 young adults invest their spare time in poetry, it being digital or on paper. They claimed to feel creative through it, and they also said it gives them freedom and a chance for self-expression. Read more about their findings here and ask yourself, how often do you engage with poetry?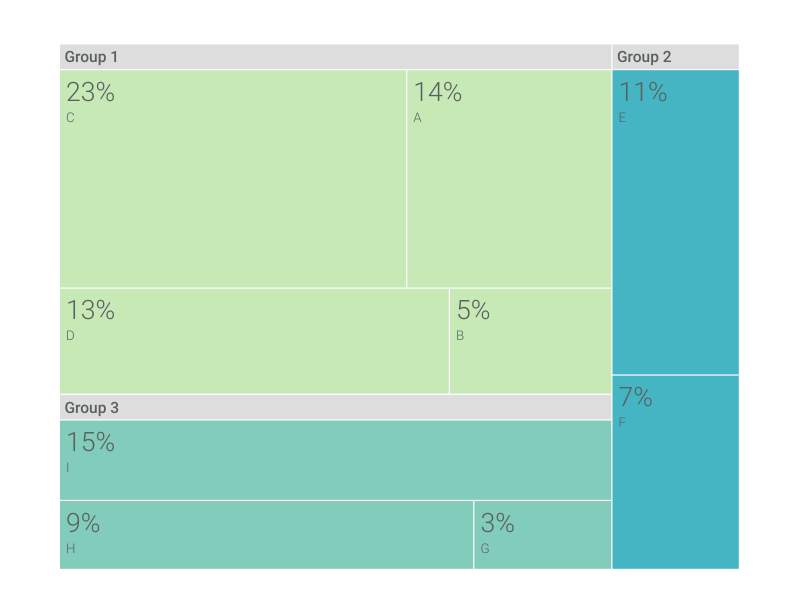 This is an example of Vizzlo's
"Treemap"
A treemap chart is often a better choice than a pie chart. Create a sophisticated one with ease.