Tesla's Q1/2021 Income Statement
After the first annual profit ever for Tesla in 2020, the momentum could be taken into the new year. From the beginning of January to the end of March 2021, Tesla turned over 10.39 billion dollars, with an income from operations of 594 million dollars, and a profit of 438 million dollars.
---
Source: https://ir.tesla.com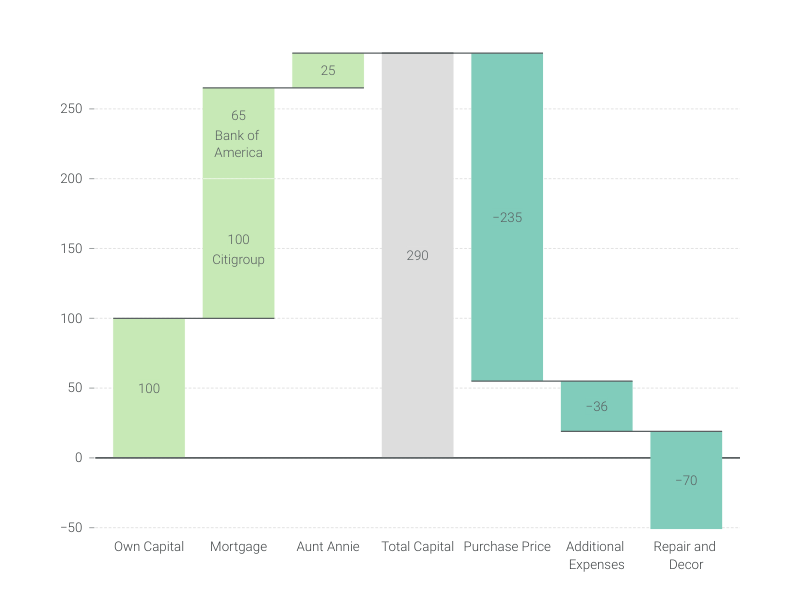 This is an example of Vizzlo's
"Waterfall Chart"
Visualize and understand the cumulative effect of sequentially added positive or negative values.