The impact of the Covid-19 crisis on clean energy progress
Government lockdowns have prompted changes in behavior. Perhaps in no other energy demand sector are the impacts of the COVID-19 response more readily apparent than in transport.
More people are teleworking, business and leisure travel has been sharply reduced, and consumers have shifted more of their purchases online. These changes may have long-term impacts on clean energy progress, depending on whether positive aspects associated with the behaviors can be sustained after the crisis ends.
Source: iea.org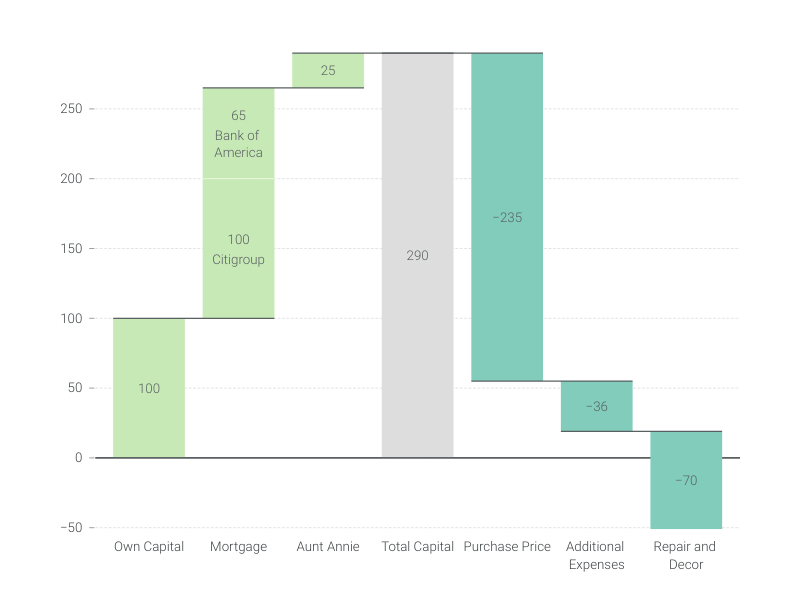 This is an example of Vizzlo's
"Waterfall Chart"
Visualize and understand the cumulative effect of sequentially added positive or negative values.