ZOOM consolidated income statement
Zooming' has become an integral part of many people's language usage just like 'googling' already is. The company, founded in 2011, experienced an enormous user increase in times of the Corona pandemic. The number of daily video conferences rose from ten million in December 2019 to more than $300 million in April 2020.
The company has been listed on the stock exchange since 2019, is debt-free and its pre-tax profit rose from $8.3 million to $26.3 million between 2018 and 2019. Based on revenue of $623 million in 2019, this represents a profit margin of 4.2 percent. Total revenue for the fiscal year 2019 was $622.7 million, up 88% year-over-year.
Source: b1.de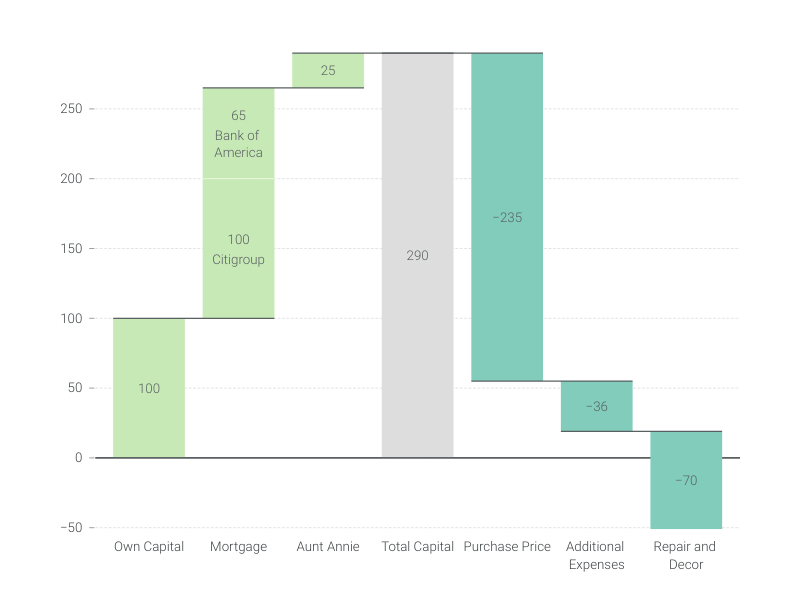 This is an example of Vizzlo's
"Waterfall Chart"
Visualize and understand the cumulative effect of sequentially added positive or negative values.