Long-term food commodity prices since 1850
This visualisation shows the distribution of long-term commodity price indexes across various food items since 1850, relative to real prices in the year 1900 (i.e. prices in 1900 = 100).
We use a box plot here to show multiple continuous variables can be compactly displayed by a five-point summary. Learn more about the box plot in our help center.
---
Source: ourworldindata.org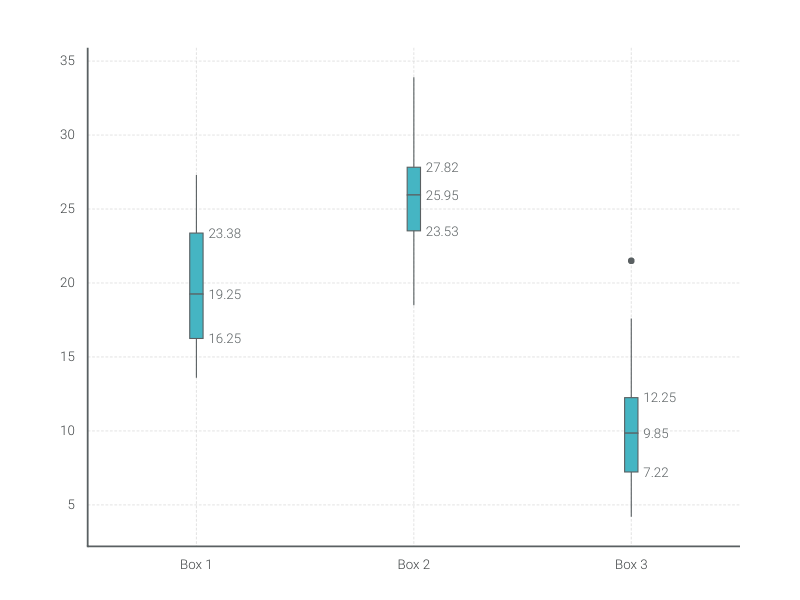 This is an example of Vizzlo's
"Box plot"
Compactly display the distribution of a continuous variable.