"Netmeet:" Online-networking Company
Customer service is as much a part of your product/service, as your business itself. It is essential to maintain a good level of engagement with your audience and to offer support throughout the customer journey, which includes post-sale care. That is why it is always good to take the time to improve your customer service strategy and take a look at your team's skills. You can use a Business Model Canvas to re-define such a strategy or to establish a business model from the start. Here is an example of what you want in a Customer Service strategy for a company that developed an online networking software.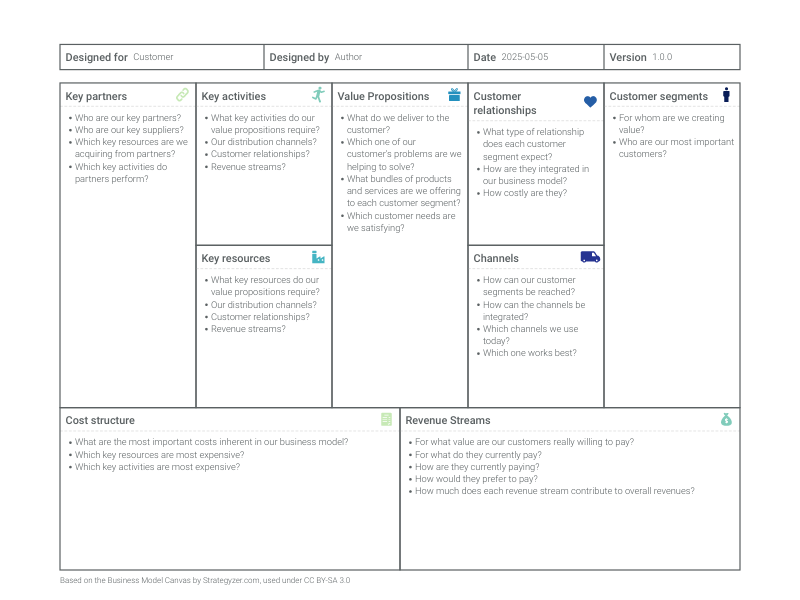 This is an example of Vizzlo's
"Business Model Canvas"
A visual template to develop new or document existing business models.