Comparing common mental disorder by sex
Women are now much more likely to have a common mental illness, according to a BBC article from 2018. The journalists referred on the National Attitudes to Mental Illness Survey by the NHS. One in five women report they have, compared with one in eight men in England.
Mental health disorders cause significant distress or impairment of personal functioning.
Source article: BBC Data source: data.world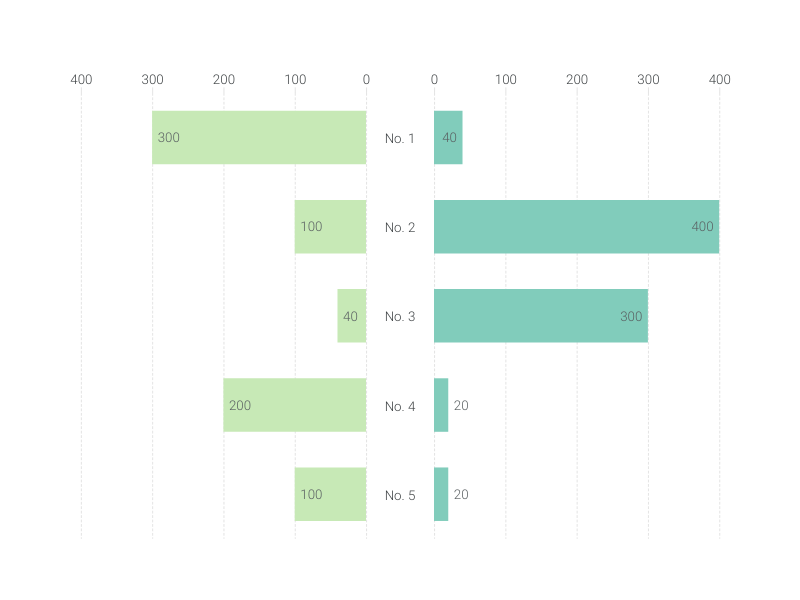 This is an example of Vizzlo's
"Butterfly Chart"
Create a butterfly chart to compare two data sets side by side.