Seasonal Workers Hired by Amazon
How many helpers does Santa Claus need to deliver all the Christmas presents?
That question may not be the easiest to answer but looking at Amazon's numbers can give us an idea: 150,000 new helpers will bolster the giant's operations during the 2021 holiday season.
The numbers are below pre-covid times (200,000 helpers were hired for Christmas 2019), but there is another figure that is impressive: there have been 450,000 new hires since the pandemic hit. Amazon now has 1.3 million employees worldwide.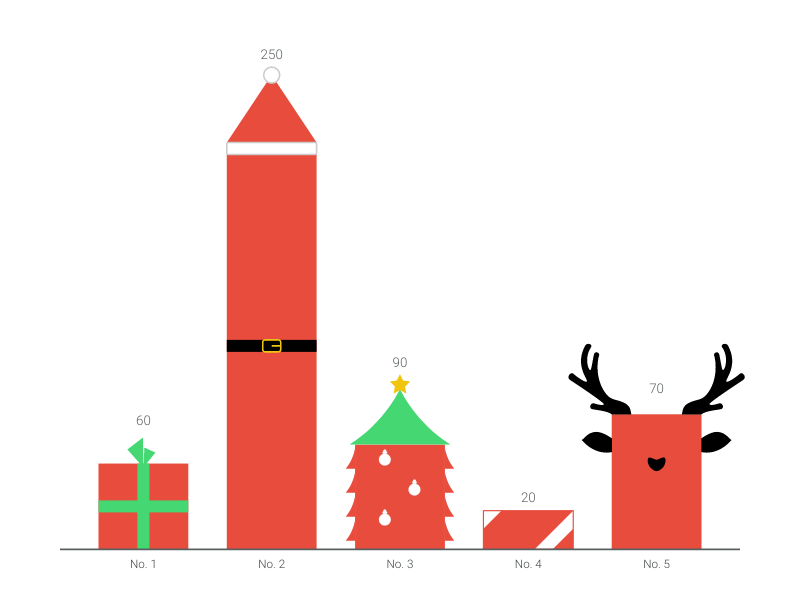 This is an example of Vizzlo's
"Christmas Bar Chart"
X-MAS SPECIAL! Give your data a holiday theme with this special bar chart.