When is the right time to decorate for the holidays?
If in 2020 the holiday decoration is anything like in past, you better hurry if you did not start decorating, yet.
According to this YouGov poll from 2018, nearly everyone who planned to decorate their homes for the holidays did so in early December at the latest.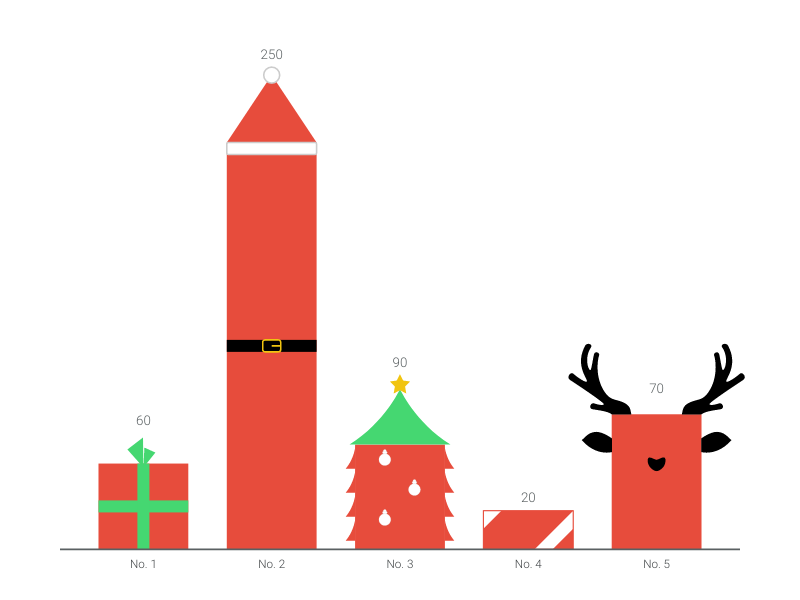 This is an example of Vizzlo's
"Christmas Bar Chart"
X-MAS SPECIAL! Give your data a holiday theme with this special bar chart.