SUCCESS: THE TIP OF THE ICEBERG
The Iceberg Illusion: The famous illustration and analogy of success as an iceberg, created by Sylvia Duckworth—a Canadian teacher and innovation trainer who became famous for her educational sketch notes—, has already been adapted in many ways. Success is a big word, and its definition is very subjective. How would you define it for yourself?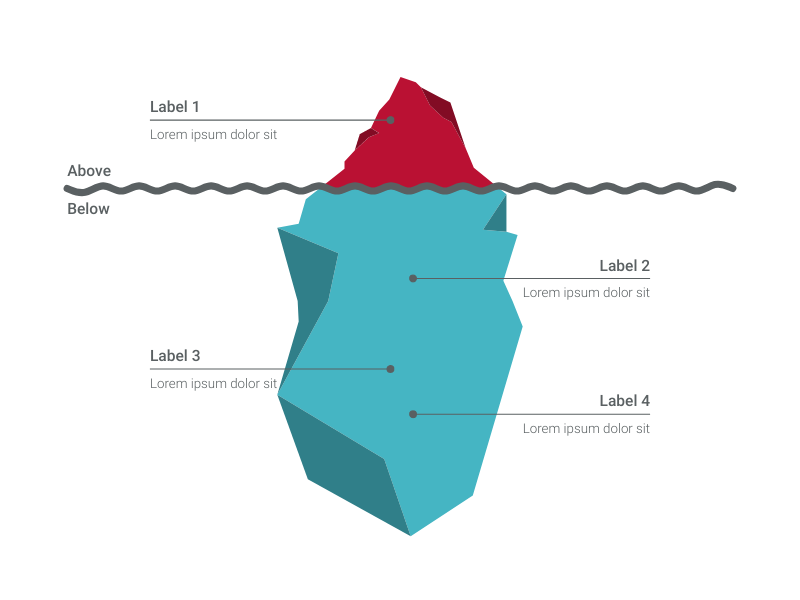 This is an example of Vizzlo's
"Iceberg Chart"
What's hidden below the surface of your project plan? Visualize it with an actual iceberg!