AMERICA'S BLACK FRIDAY SALES, 2019
A survey published by finder.com reports that 86% of Americans are planning on spending their hard-earned cash on pre-Christmas sales such as Black Friday and Cyber Monday this year.
Surprisingly, men are expected to spend and participate more than women in 2019's shopping frenzy. Perhaps this explains the Beauty & Makeup category bringing in the least sales at just 3.56% of the total figure.
They also discovered that those surveyed from the 'baby boomer' generation are planning on spending more than twice the amount of their millennial counterparts at a whopping $626.35 vs $252.11 each respectively. Categories such as Travel, Furniture and Major Appliances will make up over 60% of total sales - generally consisting of big-ticket investment items that are out of reach for so-called 'Generation Rent'.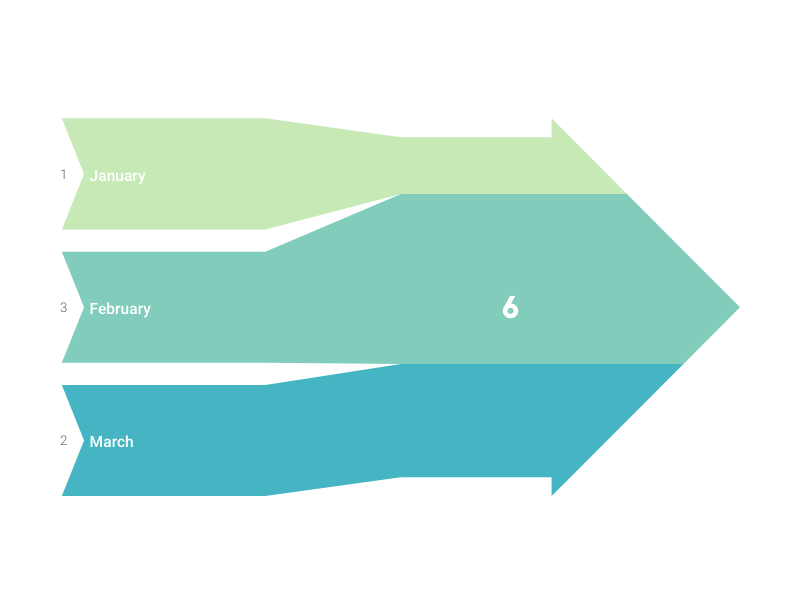 This is an example of Vizzlo's
"Inbound Sankey Arrow"
Visualize the flow from several sources to a whole with a beautiful Sankey-like diagram.