April 4th. A big day in history that bounds together two of the most influential African-American activists and acclaimed characters. Maya Angelou was born on April 4th, 1928 – Renown author, poet, activist, actress, screenwriter, and dancer. Martin Luther King Jr. was assassinated on April 4th, 1968 – Beloved American minister and social activist, contributor to the creation of the Civil Rights Act and the Voting Rights Act. Her, with her memoir "I Know Why the Caged Bird Sings"; him, with the Montgomery Bus Boycott and the Southern Christian Leadership Conference. Him, with his Nobel Peace Prize; her, with her Pulitzer Prize and Grammy Award. There is much to be credited to these two, and today we salute them. On this, the day when 50 years ago MLK was killed. And this, the day that would've been Angelou's 90th birthday.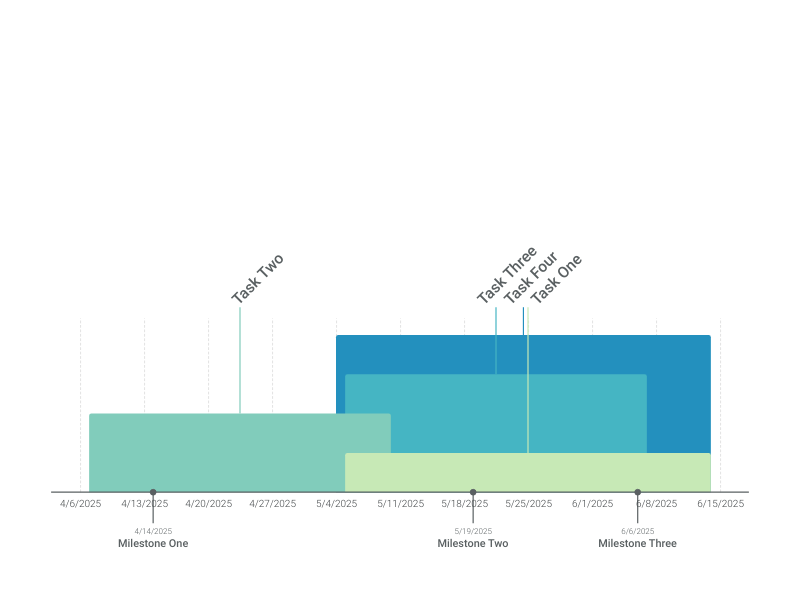 This is an example of Vizzlo's
"Layered Timeline"
Make an attractive timeline to visualize overlapping and concurrent processes with ease.